Meet Our Care Professionals
What makes us unique?
At Davidson Orthopedics, we consider and offer a full spectrum
of methods, technologies and treatments for each individual
patient's needs. Our mission is to restore and preserve each
patient's anatomy and function on their path back to an active,
healthy and pain free life.
Dr. Phil Davidson
Dr. Davidson has made it the guiding principle of his practice to offer an ever-increasing array of surgical options to restore damaged knees and shoulders to help return patients to active lifestyles.
Ruth Davidson
Ruth Davidson, Managing Director, has extensive healthcare, corporate and legal background, working as an attorney with a focus on healthcare-related business for over 20 years. Ruth is very excited about leading Davidson Orthopedics.
Ruth moved with her family from Florida to Park City in 2008 and is passionate about her many mountain activities, including hiking, biking, and skiing…. which she finds most enjoyable when shared with her family, including 3 sons, husband, and 2 dogs.
Colleen O'Donnell, PA-C
Colleen O'Donnell is a Nationally Certified Physician Assistant, specializing in Orthopedics and Sports Medicine. She is also a Certified Athletic Trainer and Certified in IMPACT concussion testing. She is originally from upstate New York and graduated from Albany Medical College with her Physician Assistant degree. She has worked in Orthopedics and Surgery for 20+ years now. She currently resides in Park City with her daughter who is an elite ski racer. She enjoys skiing, mountain biking, hiking, and camping.
Shawna Lambert
Shawna, our Practice Administrator, has over 25 years of experience working with medical groups and ASCs across various specialties and holds a Master's in Health Care Administration from Texas Woman's University. She moved back to Park City from Dallas in 2012 due to her love for the mountains and the cool crisp air. She and her son enjoy skiing, mountain biking, and camping.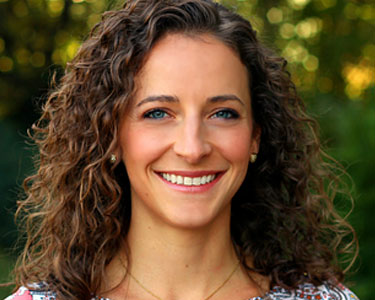 Rachael Lehmann
Rachael, our Director of Patient Care Communications, grew up in Steamboat Springs, CO and has been enjoying life in Utah since 2014. She has been with the practice since that time and greatly enjoys working with the Davidson Orthopedics team. Rachael's experience and expertise is continually expanding to include patient care coordination and communications, web communications, marketing and outreach. In her free time, she enjoys exploring the Utah backcountry, hiking, camping and rooting for the Denver Broncos and her alma mater, the Colorado Buffaloes.
Rocio Tello
Rocio, our Clinical Coordinator, has worked in the healthcare field for 10 years. She began her medical career as a CNA in local hospitals and nursing homes and joined Davidson Orthopedics after working as a surgical staff coordinator at Park City Medical Center. Rocio is passionate and meticulous about patient care and relations. When not at work, Rocio enjoys spending time with her husband and four children. Rocio is fluent in Spanish and is integral in communicating with our Spanish-speaking patients to support their care.
Kristine Staples
Kristine, our Radiology Technologist, was born and raised in Utah. In 2014, she returned to school and her passion for exercise and nutrition drew her to the healthcare field. She graduated with honors in May 2017 with an Associate of Applied Science with a major in radiology technology. Her two kids keep her busy when not at work. Kristine's other interests include trail running, hiking, reading and being with her family. She is excited to be part of the Davidson Orthopedics team, and to utilize her training helping patients in any way she can.
Cynthia Clough
Cindy, our Accounting Manager, was raised in Salt Lake City and received her accounting degree at BYU. After spending the last 30 years raising her family in Rochester Hills, Michigan, she recently returned to Utah to live closer to her family. Davidson Orthopedics is thrilled to welcome her back! In her leisure time, Cindy is an avid reader, plays pickleball and loves to spend time with the family on their ski boat.
Becca Vallee
Becca, our Front Desk & Billing Administrator, has been working in patient care for over seven years. She's worked in both hospital and medical practice environments. She understands patient concerns and is dedicated to meeting patient needs in a timely manner. When not at work, Becca enjoys playing with her dog Pumpkin and cheering on the Utes!
Mindy Smith
Mindy Smith, our Front Desk & Billing Coordinator, born and raised in Utah, has been working in a clinical medical setting for over 20 years. She is diligent in helping patients and addressing their concerns promptly. When not at work, Mindy enjoys playing with her animals, volunteering with horses & camping with family & friends!
Pick Up Right Where You Left Off!
Meet Dr. Davidson! Get An Accurate Diagnosis & Comprehensive Treatment Plan.
Trusted By The Pros
Respected By His Peers
Dr. Davidson has proudly served as a trusted expert and authority in orthopedic injuries for both the NFL and MLB. In addition, Dr. Davidson has published hundreds of important articles on advancements in modern orthopedic techniques and treatments and continues to be a leader in the field of joint resurfacing and cartilage restoration.
Dr. Davidson proudly serves as a trusted expert and authority in orthopedic injuries for both the NFL and MLB. He has treated hundreds of professional athletes and restored them back to their full potential.
Take The First Step!
435-608-9900